Order Flowers now for guaranteed delivery before Edward's visitation.
Edward J. Wagner
Edward J. Wagner, 82, of Emerald, formerly of Bethlehem and New York, passed away Tuesday, March 8, 2022, at Lehigh Valley Hospital, Cedar Crest.  He was the husband of the late Ann F. (Terry) Wagner, who passed away last October.   Born in Brooklyn, he was the son of the late Edward G. and Gabrielle (Donlon) Wagner.   Edward served his country honorably and proudly as a member of the US Air Force from 1959-1963.  While in the Air Force, his unit was part of the Mercury Space Program.   Edward worked as a senior underwriter for Continental Insurance.   He enjoyed bowling and rolled several 300 perfect games.  Edward was an avid NY Yankees fan, and while living in NY held a part time job as an usher at Yankee Stadium.
He is survived by sons: John E. Wagner and partner Susan M. Bacchus of Woodhaven, NY, Kevin M. Wagner and fiancé Tricia A. Seiler of Emerald; brothers: Richard Wagner and wife Kathy of NC, Michael Wagner of FL.
A graveside service will be held at 12:30PM on Sunday, March 13, 2022, at Assumption BVM Parish Cemetery, 7th St, Slatington.  No Calling hours.  Arrangements are under the care of Harding Funeral Home, Slatington.
Donations are grateful appreciated in Edward's name to Maryknoll Sisters, 10 Pinesbridge Rd, Maryknoll, NY 10545.
To plant memorial trees or send flowers to the family in memory of Edward Wagner, please visit our flower store.
---
Guestbook
For my big brother Skip...Being the youngest child in a family has its\' advantages and disadvantages. But when your oldest brother is 12 yrs older sometimes a surrogate sitter, can seem to be an authority figure more than anything else. But absence certainly does make the heart grow fonder. And it seems ironic that where I\'m living now is only a few miles from Patrick Aire Force base, where you were stationed during the early glory days of Project Murcury. So the glossy 8x10 color photos you sent me of Alan Shepard, John Glenn, et al were like manna from heaven to a 10yr old kid living on Putnam Avenue.

And the recent \"My Music\" specials featuring among others the Diamonds performing, \" Little Darlin\" reminded me of when you, Richie and I would do the very same pantomime act, not to mention the \"Chipmunds Song\" where you would be David Seville, and me of course, Alvin.

But February 1993 really showed just how important a big brother can be when my landlord unfortunately fell asleep smoking and almost burned down our house in Glendale. But you Ann, John and Keven opened your hearts and home to me, letting me bunk with you on Myrtle Avenue, until I found an apartment of my Own.

However fate wasn\'t done with the Wagners when Hurrican Sandy came knocking in October 2012 and my Rockaway bungalow was under water. Well, the water subsided after a few hours, but I was left without utilities and forced to find my daily meals from canned goods for the foreseeable future and would\'ve been forced to go to a shelter, had not your son John appeared at my door like a guardian angel. And once again you came through for me, with your living room couch certainly fitting the bill, until once again I found accommodations of my own.

Thanks again, Skip, for being everything a big brother should be.
Michael Wagner Mar 25 2022 11:01 PM
A candle was lit in memory of Edward Wagner
Michael Wagner Mar 25 2022 9:54 PM
A photo was added for Edward J. Wagner
Michael Wagner Mar 25 2022 9:52 PM
In the best of circumstances, parents offer us the moral core that we take with us in our own lives, part of the endless progress of humanity through the ages. The strongest roots take hold the longest, and endure long after the original plant. Both my parents fulfilled this mission, especially my Dad. Throughout my life, he showed me what it is to understand the difference between right and wrong, in a way that transcends religious, political, or ethical dogma, but is instead a code of the heart. Flawed? Of course; that's just as integral a part of being human as any other. But dedicated to his life's mission? Without a doubt. Ed will always be the moral compass I check to ensure I'm on the right path, no matter the circumstance, as strong as his 6'7" frame and then some. A man so tall, in stature and in spirit, he could easily touch the sky…or humbly set himself on the ground if the situation called for it. Such a giant man invariably leaves a huge mark, and although it's a cliché, his spirit, his sense of doing the right thing, will endure in me, in my brother, in everyone whose lives he touched.
John Wagner Mar 13 2022 9:02 AM
Happy Birthday Dad in heaven. ❤️ Today would have been your birthday but you fought as hard as you could and Mom and God called you to be with them now. Enjoy the eternity with Mom and all those in heaven now. Hurt still there but love is stronger. Miss you both and grateful for all you both have always done for me. Skippy and Fletch back together again. Love Always Your Proud Son, Kevin
Kevin Wagner Mar 12 2022 8:29 AM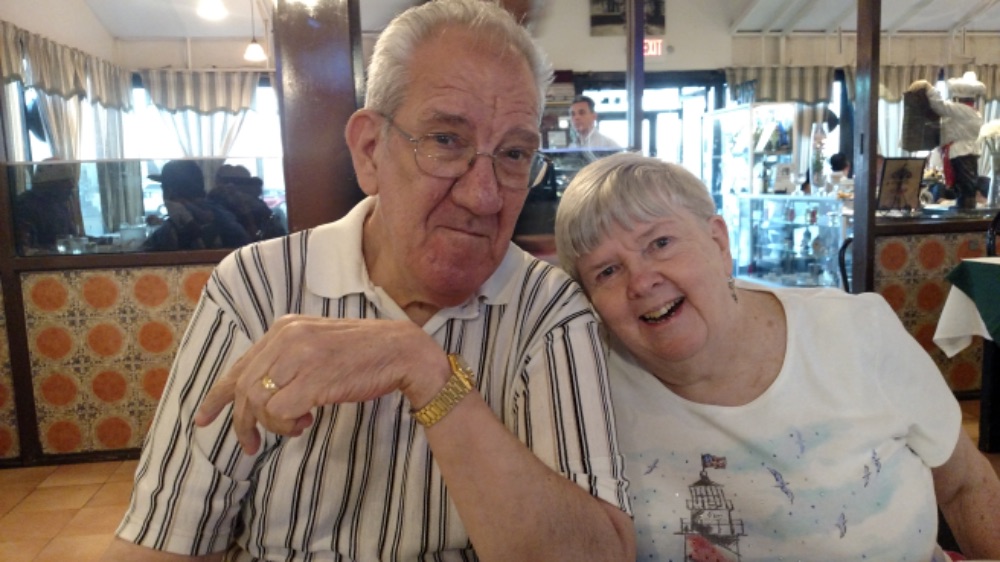 What's a big brother?
Boyhood playmate? - No; too much of an age difference.
Someone to look up to, to learn from, to rely on -- yes
But most of all a presence, a comforting presence. Long periods could pass without contact but still everyone knew you were there if they needed you. Never judgmental, always a peacemaker, ready to help without question.
Loyal and committed to church, country, community and friends but above all family. Family always first.
And now your time has come. Ya done good! You and Ann leave behind two fine men to honor your memory with their actions. You earned a rest - time to pick up Annie (say Hi for me) and head for the Glendale Lanes to bowl a few games.
Goodbye Skip Miss you Love you
Richie
Richard Wagner Mar 11 2022 1:45 PM
A candle was lit in memory of Edward Wagner
Kevin Wagner Mar 10 2022 11:55 PM
As I continue to process and try to make sense and accept the loss I have felt in just four months. Rest In Peace Mom, Mike and now Dad. So much loss in such short time miss you all so much. Yet try and find solace in you are all in a better place and with loved ones above.

Dad I love you so much wish I spent more time saying just that and hope you know all you were to us all. Proud beyond any words could express to say \"That\'s my dad\". Gave so much of yourself even to the very end. Heart of a giant and selfless to the very end. I will be ok because that\'s what you would want and I find comfort knowing that you are with the love of your life with mom again. As I said when you were leaving us go rest dad finally and be with mom and all those in heaven already. I know you will be watching over us with love and I will pray and talk to you always. Love always your proud son Kevin.

https://youtu.be/jY6ssd-syjw
Kevin Wagner Mar 10 2022 9:00 PM
Ed "Skip" is my cousin, who I had not seen in many years but kept in touch over the years. We traded updates on our siblings and children, so I know how important family was to both him and Ann. They loved and were proud of John and Kevin. They spoke fondly of Richie and Michael. They were a phone support to me when my husband (Jim), my sister (Merry) and brother (Jimmy) died. I know they are together again in heaven . Rest in peace. Till we meet again.
Margie Donlon Dooley Mar 10 2022 3:58 PM